Back to Blogs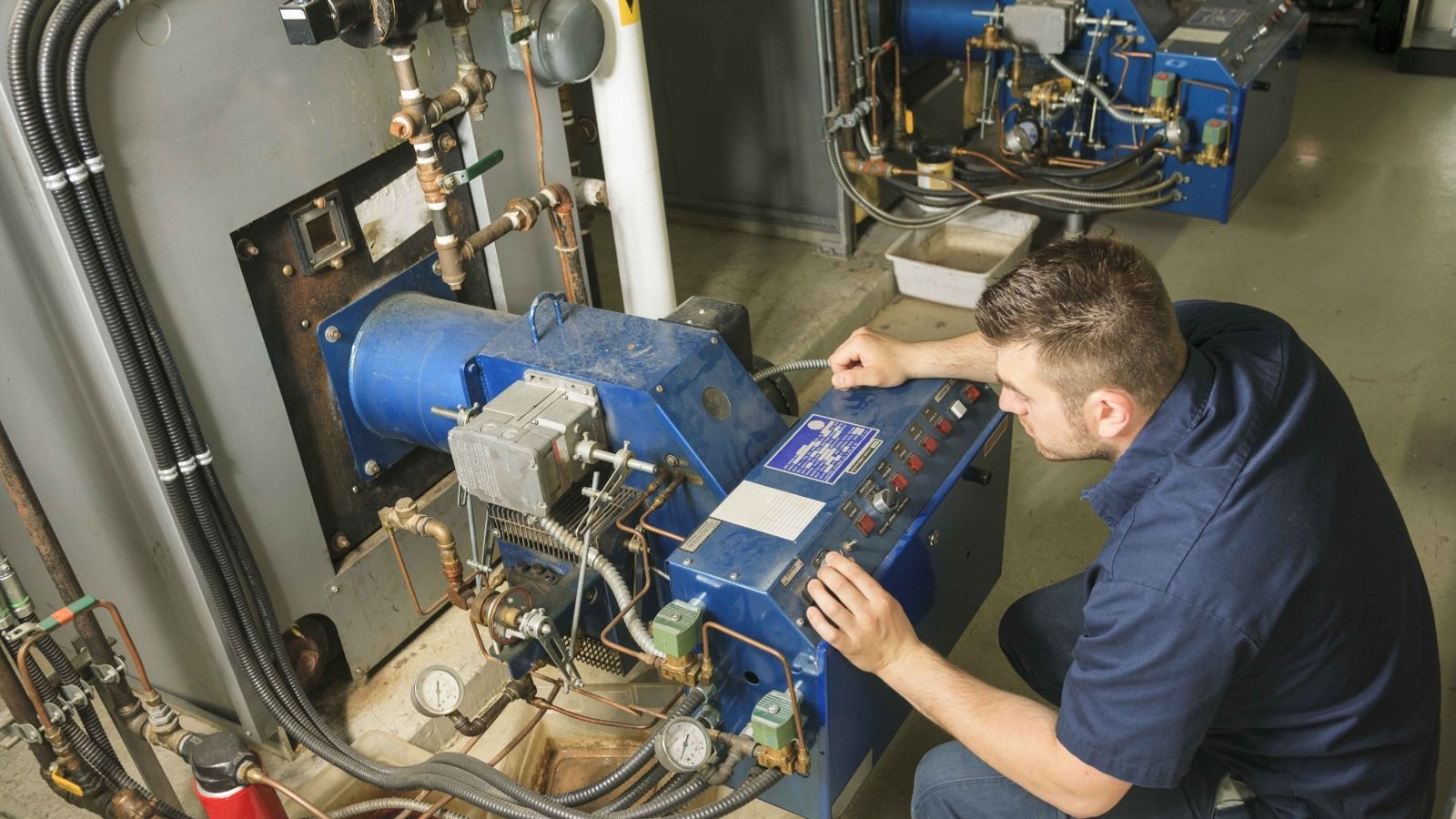 The Hard Services Skills Shortage. Why Are so Many Companies Struggling to Hire Engineers?
As a Facilities Management professional, Building Services business owner, Operations and Managing Director who can't hire enough qualified engineers quickly enough to deliver your service level agreements (SLAs) you will find this blog useful. It will help you see why the people we have surveyed think there is a skills shortage issue, and a list of solutions that can help you in both the short and long term.
​
A skills shortage within Facilities, HVAC, Electrical and Property Maintenance is a topic at the very heart of the facilities management and building services maintenance industry. Taking an outside view you could see many reasons as to why the industry is facing such a shortage of Hard Services Engineers. There's been no end of speculation and debate across the sector as to what is causing the shortage – looking at it from a recruitment agency point of view, our aim is often less of the "Why is there a shortage of Engineers?" and more of the "How do we help solve the Engineer shortage problem?"
​
My team and I have spent the last four weeks surveying the opinion of those at the forefront of the FM industry staffing problems – the Maintenance and Facilities Contracts Managers who are directly responsible for recruiting and managing maintenance engineers. Expecting the responses to be a lot more about Brexit and millennial attitudes, the answers and opinions I received were pretty surprising.
​
​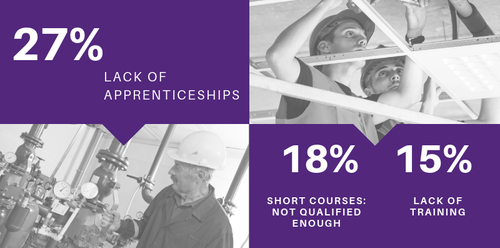 ​
​What do Facilities Management and Building Services professionals think is causing the skills shortage?
"Whilst they might be great joiners and carpenters, taking a 6 week electrical install course doesn't make them an electrician."
​
Chris Atkinson, the Mechanical and Electrical Manager for Prime Repair & Maintenance (part of Acis Group) is just one of the hiring managers we spoke to who pinned it down to the rise in 'short course' availability, with too many tradesmen being encouraged to do an intense short training course to bring their electrical skills up to 17thedition standards, without going through the rigours of a full apprenticeship.
​
Does the Facilities and Building Maintenance Industry Have the Same Pull These Days?
"People no longer find it as appealing to do a trade and work with their hands."
​
Like Richard Birtwhistle, Contract Manager at Servest Arthur McKay, many others we spoke to feel that the pull of the Facilities and Building Maintenance industry just isn't what it used to be. Whilst they agree that the number of people taking up apprentices has fallen overall in the last 20-30 years, there are more fashionable and appealing options for apprentices these days. The trend towards studying academic courses at University has been well documented and discussed, and not just in the Hard Services industry.
​
Are Training Courses Readily Available for Hard Services Engineers?
"Within refrigeration there is a huge lack of training colleges, so if you're not local to a college there's not likely to be any engineers in the area."
Andy Holmes, Service Delivery Manager for LH plc, a specialist Refrigeration company in London, feels it can be a bit of a postcode lottery for some trades, with a lack of support for those wanting to train to be a refrigeration engineer. When we looked to find a refrigeration training course in Cambridge for example, the only obvious example was a distance learning course.
​
This poses a hiring headache for those of you trying to support your facilities clients based in these low-density training areas, unless they are lucky enough to find an engineer to relocate or travel extended distances to site.
​

​
​Could Brexit Affect The Hard Services Skills Shortage?
What really surprised me was the lack of comments about the effect of Brexit. Whilst most agreed that their workforce has become increasingly multi-cultural and international over the last 20 years or so, since the Yes vote there has not been the mass exodus of engineers that some feared, and has been reported in the national press about skills shortages post Brexit.
​
Less than 8% of the Facilities, HVAC, Electrical and Property Maintenance professionals we spoke to believed that Brexit was adding significantly to the skills shortage, and maintain that this is a problem long in the making rather than a knee jerk reaction to the referendum.
​
What Next for Busy Facilities Management Business Owners and Maintenance Operations Managers?
One thing is clear from the conversations I've had with my facilities and maintenance contacts in the Hard Services industry; the industry needs to make itself more attractive, and it's not just about putting a few more pounds on the hourly pay rate of a Commercial Gas Engineer. To attract the next generation of Hard Service Engineers, there needs to be an image overhaul within the Hard Services industry – IWFM (previously known as BIFM) has already recognised this and have gone through a name change and re-brand exercise.
​
Now it's time for the Industry leaders to follow suit. As a result of this survey we've identified a few things that everyone can do to help with their recruitment in both the long and short term:
​
Short-Term Solutions for the Hard Services Skills Shortage:
​
When you are advertising a job vacancy focus on why working for your company is great: the support, flexibility, improved technology, training budget etc. Whatever it is you are doing really well – shout about it!

Spend some money on your recruitment – whether that is with agencies like us, advertising, specialist job boards, sponsored Facebook adverts or an internal refer a friend scheme etc. A free advert on Indeed is not going to get you the Engineers you want.

Working with an agency? Make sure they are promoting your business (not just the job). At Thorn Baker EFM we're focusing more and more on what Engineers are looking for – so if you want your agency to promote you to their Candidate base, give them the information they need to do so.

Remember that Candidates are now in control – they have choices. If you want to hire the best, you're going to have to treat them with respect, flexibility and sensible job offers.
Long-Term Solutions for the Hard Services Skills Shortage:
​
Talk to Colleges and Schools close to your office locations. If they know that there is demand for Engineers there is a greater chance of them offering the courses.

Promote the positive image of our Industry to the next generation of Engineers on Social Media – make the most of

Facebook, LinkedIn, Twitter, and, Instagram - talk about why being an Engineer is such a great career.

Invest in training. There's a wealth of excellent Candidates out there with the right attitude and the wrong qualifications.
At Thorn Baker EFM we're absolutely committed to improving the recruitment process for Hard Services Engineers – understanding where the problems lie helps us to be better recruiters.

We work with businesses who struggle to hire Hard Service and Maintenance Engineers every day. Contact the EFM team today