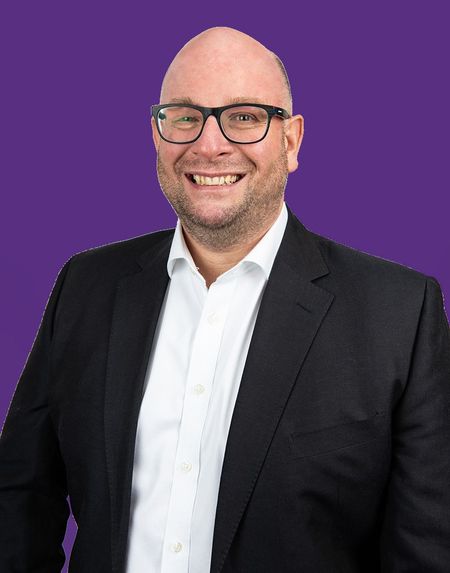 Back to Team
Iain
Brown
Head of People Services
I love this industry and I'm passionate about developing people.
​
I started in recruitment over 20 years ago running a desk, for the last 19 years I have been involved in training, developing people and all things human resources. I love 'early careers' and the kick I get from seeing people develop their careers and themselves at all levels can't be beaten. I'm inspired by the things that people achieve, particularly when they didn't think they could.
​
I lead Talent Acquisition, Learning and Development, Apprenticeships, and Human Resources here at Thorn Baker Group
​
We have a great team at Thorn Baker. We are a Sunday Times "Best Small Company to Work For" for 2015, 2016 & 2019 with Best Companies to Work For 2 Star accreditation for 2020 demonstrating outstanding levels of engagement by our people. Our recruiters have extensive industry experience and work with the best companies in our market, with industry-leading training, rewards and incentives.
​
Family time is the most important time which means holidays and France in particular. Otherwise, you'll find me either acting as a taxi driver for my much more talented son or coaching the Malvern rugby junior section. Oh, and I almost forgot, I'm a lifelong supporter of Gloucester Rugby - and if you know anything about your sport, you'll understand why I almost forgot!

If you're interested in a career in recruitment or want to discuss your next career step visit our careers page or get in touch with me today
Specialising in
​I'm passionate about the business's most valuable resource 'People'. I lead Talent Acquisition, Learning and Development, Apprenticeships and Human Resources.

Iain Brown, Thorn Baker Group