Back to Blogs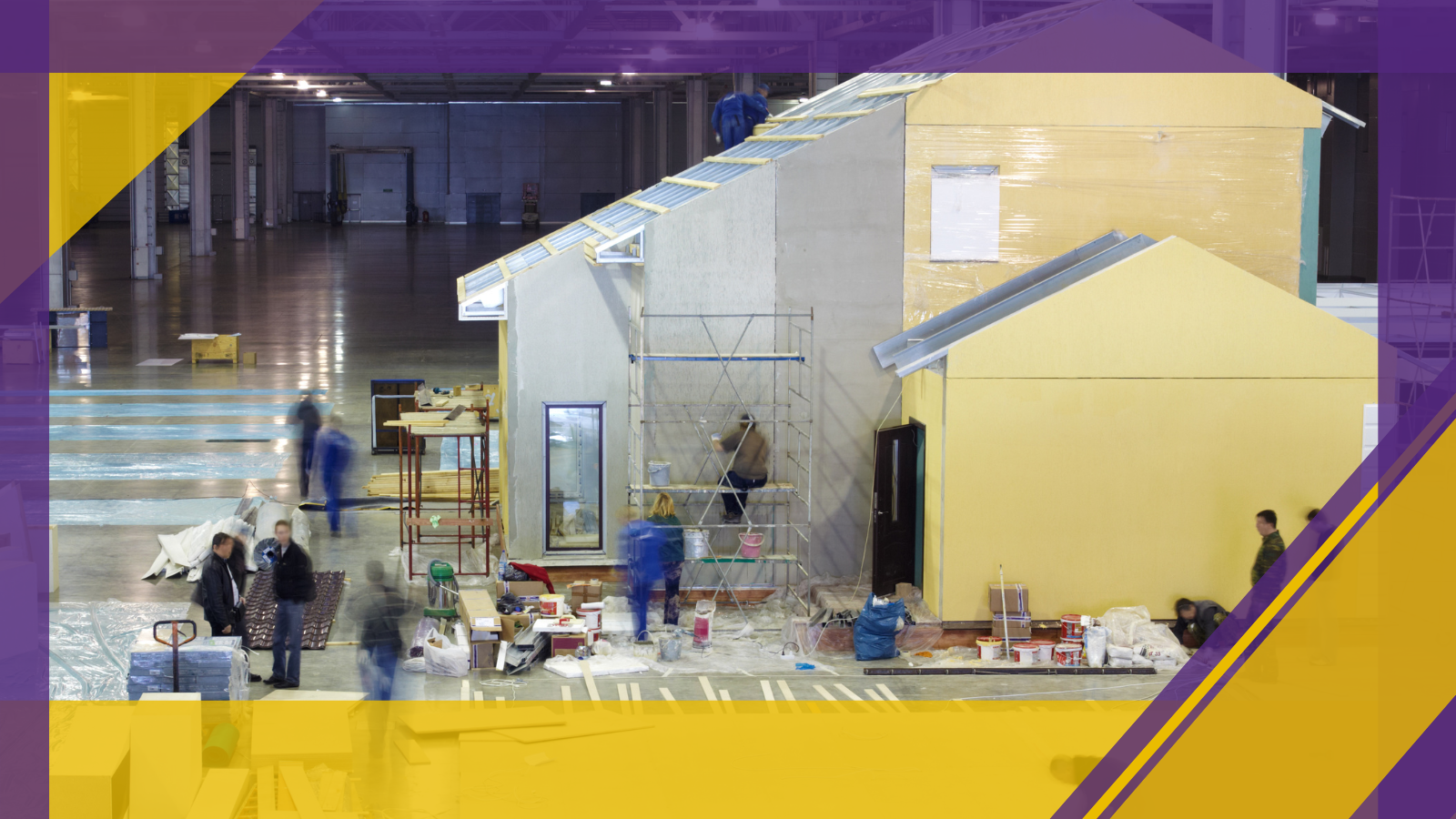 ​Revolutionising Recruitment in Modern Methods of Construction (MMC)
The construction sector is witnessing a standard shift with the advent of Modern Methods of Construction (MMC), commonly known as "Offsite Construction". The increasing demand for efficient, cost-effective, and eco-friendly buildings is driving the need for MMC. As a recruitment agency with specialised expertise in this area, we are uniquely positioned to offer top-tier talent across various MMC services. But before diving into the recruitment aspects, let's get a good grasp of what MMC is all about.
​
Understanding MMC
​
MMC refers to the process where whole or parts of a building is constructed inside a factory and then transported to the construction site. This innovative approach reduces waste, accelerates the building process, and ensures superior quality. MMC can be categorised into five types:
​
Portable Buildings: Easily transported structures that can be moved from one location to another.

Modular Construction: Pre-fabricated sections that are assembled on-site.

Light Gauge Steel Frame: A lightweight steel structure that supports the building.

Timber Frame: Structures made predominantly from timber.

Engineered Wood Products (EWP): Includes Cross Laminated Timber, Glulam Beams, Roof Trusses, and Posi joists.

Services Provided in MMC
The Challenge of Recruitment in MMC
​
The MMC sector is a specialised and tightly-knit professional network so it's crucial to find talent that not only fits the technical qualifications but also blends into the unique culture of this industry. This is where Thorn Baker come in.
​
Why Choose Us for MMC Recruitment?
​
Our Deep Industry Insights: Armed with a comprehensive understanding of MMC, we know what skills and experience are vital. We stay on top of emerging developments in the industry and understand its intricacies. .

Expansive Network: Our extensive contacts within the MMC sector ensure we can find the perfect match, even for highly specialised roles. We attend regular industry events and sit on workshop panels so really know our stuff!

Consultative Approach: We go beyond the CV, evaluating how well a candidate will integrate into the unique MMC ecosystem and how they can add value.
MMC is not just a trend but a ground-breaking shift in construction methodology. As a specialist recruitment agency, we are enthusiastic about contributing to this sector's growth by sourcing the best talent. Here's what our Head of Offsite, Rhian Newman, had to say:
​
"Leading the Offsite revolution in construction recruitment since 2013, I've built a network of over 100,000 industry-specific contacts. At Thorn Baker, I've found the perfect blend of passion and innovation, where my days are spent connecting top talent with cutting-edge companies. To me, recruitment isn't just a job; it's about being at the forefront of an ever-evolving sector."
​
For more information, contact Rhian to discover how we can assist in your MMC journey: rhian@thornbaker.co.uk