Back to Blogs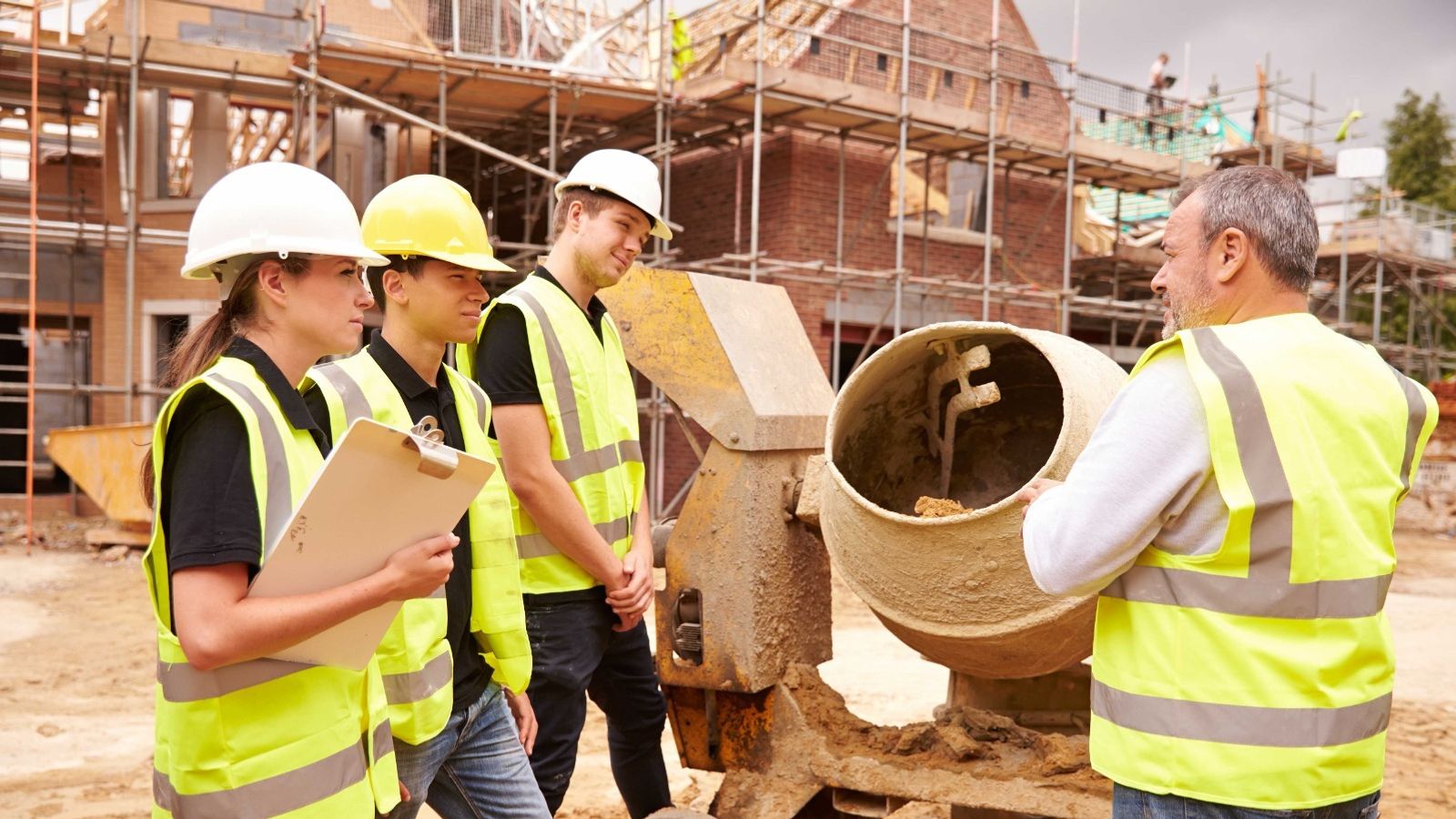 Labour Shortage: The Real Life Solutions for Your Business
The country's labour shortage is one of the hot topics right now. There's been a lot of debate as to what is causing the shortage from migration to wages, but what is the solution? From a recruitment agency point of view, our aim is less
why is there a shortage
and more of
how do we help solve the shortage problem?
​
We've all seen the impact from the severe shortage of HGV drivers on everything from our local supermarket shelves to our pharmacies to possibly not having turkey this Christmas.
​
This is not a Talent or a Skills Shortage (although, that has long been the bane of the construction and technical markets) – this is a Nationwide Labour Shortage. There are simply not enough people looking for work in this country to fill all the jobs available.

​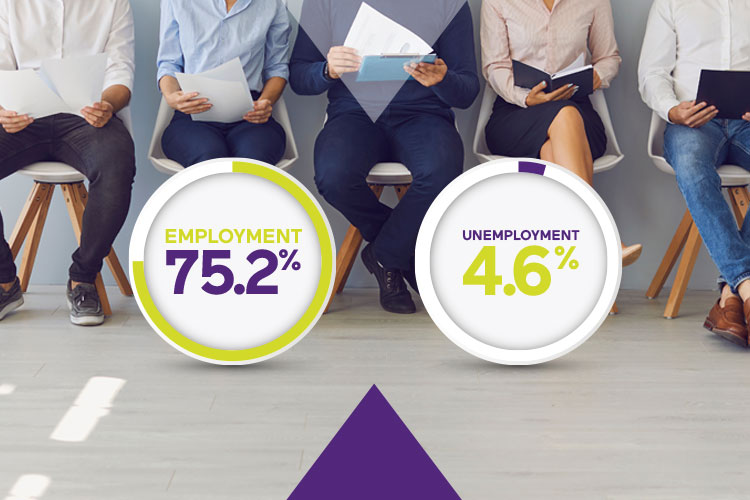 ​
CITBhas reported that Construction has bounced back quicker than expected from the Covid-19 pandemic and the industry will reach 2019 levels of output in 2022. By 2025, the industry will need to recruit an additional 217,000 new workers just to meet demand.
​

​
Jobs in the UK: What are the numbers saying?
The ONS's vacancies and jobs in the UK October report said that in July-September:
​
Job vacancies were at a record high of 1,102,000

12 out of 18 job sectors saw an increase

All sectors are above or equal to their pre-pandemic levels, food and accommodation services seeing the biggest rise of 59%

All industries had a record number of vacancies

Unemployment is currently at 4.6%

Employment is at 75.2%

Nett Migration is at minus 10% (more leaving than arriving), with an estimated 1.3 million EU nationals have left the UK in the last 12 months

Average pay has increased by 7.4% (excluding bonus payments)
However, the rate of vacancy growth is beginning to decrease, with a rise of 27.7% it is down from the previous quarter (38.9%).
​
As recruitment specialists this is a trend we can confirm, the difficulties of Summer do indeed seem to be easing.
​
As a Group we work across a broad range of industries and the conversation with the offices has been that although it is still tough market conditions are getting better. Applications are increasing, advertising spending has eased (a little) and candidates are once again asking what work we have available.
​
And the announcement this week the UK's "national living wage" is to go up to £9.50 an hour from next April, meaning a pay rise for millions of low-paid workers. This is a 6.6% increase from £8.91, which applies to workers aged 23 and over. For those aged 21 to 22, the minimum will increase from £8.36 to £9.18.
So, if things are looking brighter why do we still seem to have an issue?
​

​
Is migration the easy answer?
This could be seen as a yes and a no answer. On the surface, it would be simple to blame Brexit and the difficulties around worker visas. However, according to Alan Manning, economist and professor of economics at the LSE we need to look at it from a different view – are there not enough people to do the job or do people not want to do the job (because of poor pay and/or conditions)?
​
In his blog, Alan Manning discusses these issues more in-depth and it's a great read,you can see it here.
​
A summary for you is:
​
The Pandemic:

At the end of June 2021 there were still 1.9 million workers on furlough from 580k employers, some of them in the same sectors that are also reporting shortages.

Brexit:

Some European workers have returned home, or perhaps they believe they now have better options elsewhere.

'One horticultural company quoted a loss of 25% of staff since Jan 2021 due to those returning to Europe as pay is now much better in Norway'.

IR35:

It has forced many drivers to swap their status resulting in falls in income of up to 25%
​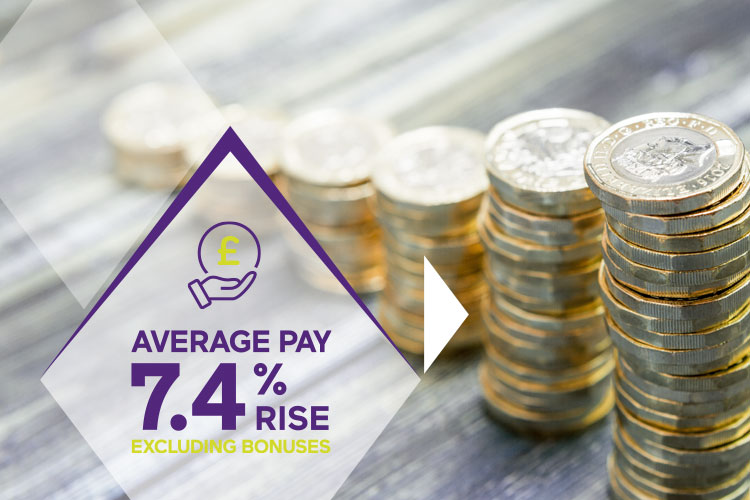 ​

​What 'real life' solutions can you implement?
There's no denying it's tough out there at the minute, but there are things you can do to help your business recruit great staff.
​
Focus on why working for your company is great.

The support, flexibility, improved technology, training budget etc. Whatever it is you are doing well, shout about it!

Spend some money on your recruitment. Whether that is with agencies like us, advertising, specialist job boards, sponsored Facebook adverts or an internal refer a friend scheme etc. A free advert on Indeed is not going to get you the staff you need.

Work with an agency.

Make sure they are promoting your business (not just the job). At Thorn Baker Construction we focus more on what staff are looking for now. Working with your recruiter will ensure you get the best outcome, it's what we do all day, make the most of our knowledge and connections.

Competing with other businesses.

This is something that's not always thought about, but if you're already working with an agency communicate with them what your own plans are. You will undoubtedly end up in competition with each other on jobs – and in the end, you'll end up spending more money than you need to.

Remember, it's a candidate market.

If you want to hire the best, you're going to have to treat them with respect, flexibility and sensible job offers.

Flexibility.

Can you offer different shift times? A selection of our clients has already done this, and they've seen great results. By changing their previous hours to suit school hours as well as part-time they've attracted more staff and retained them.

Promote your business online.

Building an online community is a great way to attract staff. Pay rates will always be an attraction, but it doesn't always compensate for being happy in your job.

Invest in training.

There's a wealth of excellent Candidates out there with the right attitude and the wrong qualifications.

Benefits packages.

Enhanced maternity and paternity pay, pension plans above and beyond the statutory minimum, increased holidays, private healthcare, and a whole host of flexible benefits and rewards. There are so many ways to improve your offering above and beyond improving the basic salary.

Remote working.

People want less commuting and more leisure time (at least a couple of days a week) and that attitude is here to stay. Plus allowing your people to work from home where possible will boost your environmentally friendly creds too. If it's feasible for your business to offer this, why not?
At Thorn Baker Construction we're absolutely committed to improving the recruitment process and helping businesses during this labour shortage.

We work with businesses that struggle to hire Labourers, Joiners and Bricklayers every day. Contact the team today to find how they're already helping your competitors and how they could support your hiring needs. Or complete our enquiry form here and we'll contact you.